In a world where women are constantly pitted to compete against each other, I make it a mission to uplift and encourage other women. In today's post, I wanted to shine major light on five bloggers who currently inspire me, make me laugh, challenge my bossness, and make me think about the woman I'm becoming.
1.) Courtney Brand – The B Werd
I don't even know where to begin with this beautiful young woman. I've been following her for a while now and her growth has been ridiculously inspiring to watch. Not only does she share amazing style tips, but she leaves weekly inspirational nuggets to motivate even the least motivate to get up and go catch their dreams. Aside from that, I love her wealth of knowledge and how open and willing she is to share it with others. I used her Brand Beginnings Blog to help me redirect and refocus my blog when I was working on re-branding, and I must say it helped tremendously! I stan for Courtney and you will too! Make sure you check out her blog and keep up with her on Instagram!
Jasmine Diane is a true boss chick! She's created her brand around fashion and inspiring the modern working woman to get up and go get it without sacrificing her 9-5! Her blog and Instagram gives weekly snippets into who she is and what she represents. Her fashion posts are to die for and so are her blogging tips. But what I love most about Jasmine Diane is her Girl brand that she started. She inspires women all over to be their best selves and be it fashionably! Check out her blog here, buy a Girl shirt here, and follow her on Twitter and Instagram!
I forgot how I stumbled across Grace, but my life hasn't been the same ever since! I am obsessed with everything about her – her personality is infectious and she truly is the 'internet's big sister.' This London beauty's whole mission is to be an empowered woman who empowers women, and if there was ever a cause I fully supported, it's this one. She dishes out constant style pics with a complete list of where to get it, blogging tips, and real-thought provoking posts that asks questions everyone wants to know! She also raises awareness on mental health and depression and has a whole section on her blog that provides assistance on dealing with it and getting help. Oh yeah, she also has a book that is currently on my to read- list! If you want fashion and a great conversation starter, definitely check her out here!
4.) Jalisa E. Vaugn – Jalisa Vaugn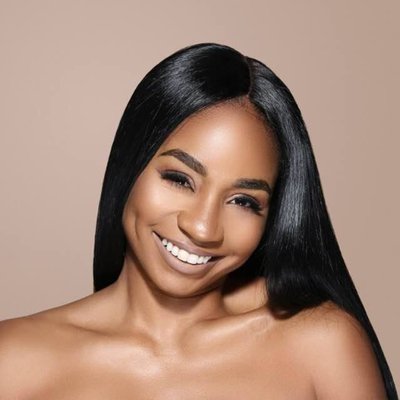 Her blog is quite simplistic, but I live for her Instagram. Jalisa's instastories are full of positive and uplifting quotes for the Christian woman. Her goal is to inspire and motivate women that perfectionism is over rated and that being themselves makes them the real winners. Her style is classy with a pop of trendy and full on grace. In addition to that, she also owns her own hair bundle line – so she's a one stop shop! Not only that, but she is total body goals and a reminder for me to put the donuts down and weights up! You can get your morning inspirational fix on her Instagram, catch up with her on Youtube, and check out her blog here!
This beauty is a personal favorite that's close to my heart. I've known Ana for a few years now and divine intervention allowed us to cross paths again through our blogging. She just started her blog but her voice is making impact. Her blog covers everything from travel to inspiration and my personal favorite, her original poetry. Ana is definitely a breath of fresh air and her raw, emotional work is why I love her and you will too! Her blog is here but if you need an inspirational with a humorous word, check her out on Twitter too!
Thank you for reading about my top five so far bloggers that inspire me. Are there any bloggers that you keep up with that I should check out? If so, leave their blog and insta name in the comments!! Don't forget to follow me on Instagram @heyraee_ !
Love and Blessings <3