Hello! Hello! This is quarantine day what? Lol. I think I've finally gotten the hang of this quarantine life, and even with my city opening back up, I still see myself being in the house for the long haul.
At the start of quarantine, I felt like I was losing myself and as a person that thrives off of structure, that feeling wasn't working for me, so I created a schedule that has now become my quarantine routine!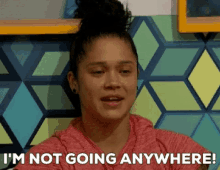 Not only am I sharing my routine, but I'm also sharing a few tips to help you create a quarantine routine if you're feeling a little out of control too!
My Morning
Due to quarantine closing all school campuses, I'm at home most of my days. Even still, I try to get my day started early so I can maximize the most of my days.
I'm usually up around 7 a.m and I take my dogs for a quick walk around my apartment complex to get them moving and to get my blood going for the day. At around 8 a.m. I take time out to do my devotion and meditate. During this time I either do a bible study or watch a sermon [my favorite minister as of now is Pastor Mike Todd] followed by meditation and some prayer journaling.
After my devotion, I hop in the shower and get started on my teaching job. My days are different of course depending on the day. Some days I'm in ZOOM meetings all day, some days I'm doing virtual teaching with my students, and some days I'm just checking emails and grading papers.
Once I finish my teaching job, I grab lunch which is usually super easy like a sandwich or leftovers and take a nap!
My Evenings
My evenings are typically spent on my blog and creating content. Being that my blog needs are different, how I delegate my time doesn't look the same day by day. Some nights I strictly focus on writing blog posts, other nights I'm only filming, and some nights I'm designing blog and Pinterest pins and editing videos. I typically create for about 4 or 5 hours before I take some time to myself.
My personal time varies from baking chocolate chip cookies to watching a movie, to reading a book. I also make sure to find a good balance and spend time with family and friends too.
While there's no right or wrong way to live your daily life, I'm a huge advocate of order and routine. If you are too, then check out these few steps I take when creating my routine to help you create yours.
Step One: Determine What Type of Routine You Want
I'm a morning person so my routine will always have me being the most active in the mornings. However, you decide what works well for you. If you know that you aren't getting out of the bed until noon, then don't play yourself by creating a morning routine! Lol.
Step Two: Establish Three Goals For the Day
Consider what you need to accomplish per day and create your routine around those goals and the time that will be allotted per task. For example, if I'm grading assignments are one of my goals, I know that that's a lengthy task for me that I need to put aside 2-3 hours for, so I ensure I don't have multiple goals that require that same time amount on the same day.
Step Three: Find a Good Balance
Even on my heaviest/busiest days, I still make sure I don't end the day without doing something for me that makes me happy. Think about some things you aren't currently doing and add them to your routine.
Here are some ideas you can incorporate in your routine:
Try a new recipe
Drink a smoothie every morning
Journaling
Take a long shower or bath with bath enhancements
Go for walks/jogs
Write out your to-do list
Meditate/Pray
Step Four: Map It Out
Now that you have your goals set and figured out how to give yourself some time, map out the time you're going to give you different activities. Remember, don't overwork yourself – just go at your own pace.
Step Five: Put It to Action
Now that it's mapped out, put it to use. My favorite medium to use of course is planners, but I've also been testing out digital platforms to keep me on track.
If you need a schedule tracker, check out this simple one that I made here.
Ok, so BOOM… now you can tell me, what does your routine look like?
Leave a comment down below and let me know! I hope these tips you'll find useful in creating and establishing a new quarantine routine OR fine-tuning your current quarantine routine!
As always, make sure to follow me on my socials so you don't miss out on any 50 Shades of Raee heat!!
Twitter // Instagram // Pinterest