When people think of branding, they often think of colors, fonts, and logos. But one thing often forgotten is a business' mission statement.
Your business and brand mission statement is the ultimate for you to define and make clear your business goals, values, and message. Your statement should serve as a guide for every – EVERY – single business decision you make from what you post on social media to the type of collaborations and deals you take.
A well-written mission statement tells your target market four things:
Who you are
What you do
Why you do it, and
How can you bring value
Just like you probably hate it when something isn't clear, your target audience does too, so you want to make sure that your mission statement is clear and answers the following questions:
What do I do?
Why do I do it?
Who do I do it for? Who is my ideal client or customer?
What value do I give? Why should they trust me? How do I offer a solution to their problem?
What message am I trying to send?
What underlying values do I believe in?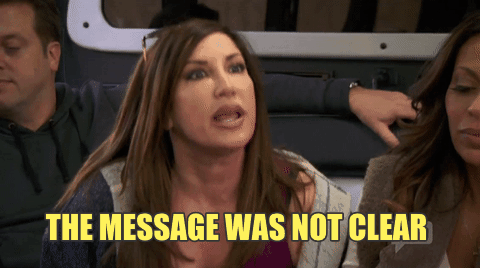 Now don't be like me and wait years later to try to establish a mission statement! Establishing and building this foundation now, will make your journey to the millions a lot more simpler than without.
So boom, here's what we're going to do now. We're going to go through each of the questions mentioned above. As you work through the questions, be sure to be honest, reflective, and as clear as possible!
1. Who Am I?
This is the most basic of the basic step, and if you don't have an answer for this, you might need to pause and take a step back and consider the purpose behind your business. Answering who you are in its simplest form is telling us– What do you do? (Example: Sell lashes).
Not only does this identify yourself, but it also gives you a title of expertise that is essential if you want your customers to trust you.
2. What Do I Do?
What do you create/provide/specialize in?
What do you do or offer your target audience? If you're a baker, what do you specialize in? If you're an accountant, what type of clientale do you typically serve? Make sure you let your audience know who you are and what you do!
Example: I am a lash boutique owner that sells mink lashes…
3.) Who Do I Do It For?
Who are you in business for? The key to being a successful business is knowing your target audience and what they need from you! By being familiar with your ideal customer, you'll be able to successfully:
market to them
provide them the best prices [reflective of their income]
use the proper social media platforms to connect with them
create the perfect products to solve their problems
Connecting back to our example of the lash boutique owner, maybe our owner's audience is makeup lovers who are on a budget! So with that information, her marketing, her language, and prices will be reflective of her audience.
4.) How Can I Help Them [My Audience]?
This is where your products and services come in. What do you provide that can solve the issue or problem your ideal customer is having?
Example: I am a lash boutique owner, who sells quality mink lashes for all the baddies on a budget! I believe everyone can slay the day, without breaking the bank!
By answering this question, you should have a statement that is specifically directed to your target audience, telling them why your product or service is just for them!
So now that you've done the hard part… here comes the easy part: Writing Your Mission Statment.
Your goal for this is to just write a concise one or two liner. I've provided a simple template for your down below, but of course, you can tweak it the way you want to fit within your brand:
"My business is a (what type of business do you have?) that helps (who is your ideal client?) with/by/to/do (what do you help them do?)."
Using that template, write three different versions of your mission statement, and choose the best one! Remember, just like your business, your mission statement grows, so change it over the course of your journey as you see fit!
Now it's your turn! Did you find these tips helpful? Want an extra pair of eyes on your mission statement [I am an English teacher by the way, LOL]? Let me know!!
xoxo,
Raee
P.S., I'm so close to my follower goal for the month on IG, if you're not following me already, please do so for all types of social media and branding tips! You won't regret it! <3