One word to describe two queens named Simone: Amazing!
There's been a lot of Nubian representation at this year's Olympics in Rio -which is great- but there's nobody touching Simone Manuel and Simone Biles.
First off, Simone Manuel. Queen Manuel made history last night as the first –FIRST– black woman to ever win an individual swimming event for the USA! Manuel took home the gold for the women's 100-meter freestyle! She also took home the silver medal in the 4×100 meter-freestyle relay. BAWSE!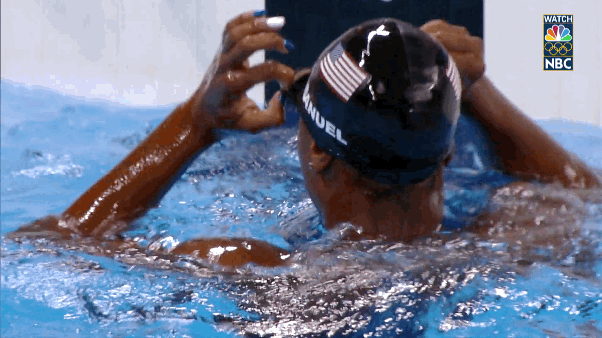 Not only is Simone Manuel dominating all things water related, but Simone Biles… chile. Can we just take a moment of silence for Queen of the Olympics! Sunday night Queen Biles won gold with the highest score out of everyone for vault, floor AND beam. In addition to all of this, Simone is the only female gymnast to win three consecutive world all-around titles [in 2013 she won 14 total world championship titles including 10 golds]! Like who is doing that?! No damn body!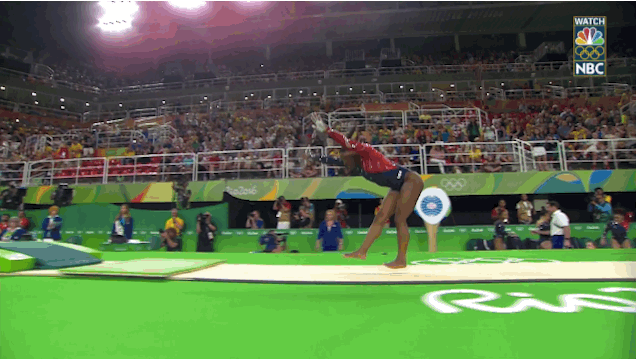 Yes the Simone's aren't the only ones dominating at the Olympics, [shout out to the US Gymnast team who took gold also!] but for right now, they're all we care about and they're the best representation of how black girls rock and how we win!!