Reflection time. Do you really trust God the way that you claim you do? If God were to tell you right now, to walk away from your job, family, finances, girlfriend/boyfriend… would you do it with no hesitation?
I know for a fact that I personally would hesitate quite a bit. What would happen if I did those things? Why do you want me to do that God? How am I going to survive without this or that God?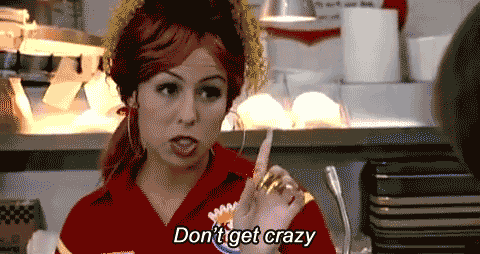 Just to clarify, having doubt doesn't make you less than a Chrisitan; it is, however, a sign that your faith needs to be strengthened.
In 1 Kings 17: 7-16, God ordered his servant Elijah to leave his home and move to a new city, and while he was there, to ask a widow woman to feed him. Without hesitation, Elijah moved, went to the home of the widow and asked for water and food. The woman expressed to Elijah that she only had enough flour to make her and her son one last meal and that if she made something for Elijah, she wouldn't have anything to eat and would die. Elijah revealed to her God's promise: "The jar of flour will not run out and the bottle of oil will not become empty before God sends rain on the land and ends this drought." Assured, the widow went to her kitchen to prepare the meal and saw that she had more than enough flour to prepare a meal for her, her son, and Elijah for several days.
Now imagine what God would bless you with if you had enough faith in Him. How do you think your life would be different? If God came to you TODAY, telling you to let everything go because He would handle everything for you, would you trust Him and do it?
So here's something to think about:
1.) Who do you identify with more? Elijah, who trusted God with no hesitation? Or the Widow, who was hesitant, but still received a blessing through the assurance of Elijah? Why do you feel this way?
2.) What would you say to God if He asked you how much faith and trust you had in Him?
A prayer for you:
Lord God, I come to you now giving you praise and thanks for not giving up on me, even when I've doubted you. I pray that you will touch me and grant me the confidence to truly and fully give me self to you. Lord, I know the mighty and bold things you can do in my life if I just put it all in your hands. God, I pray that you take my jar of flour and bless me with repetitive abundance. I know that trusting you is a process and I pray for patience and a strong will. In Jesus name, I pray, Amen.